News
Boyd & Moore Executive Search receives Industry Awards for Best RPO and Technical/Industrial Teams
Jul 12, 2018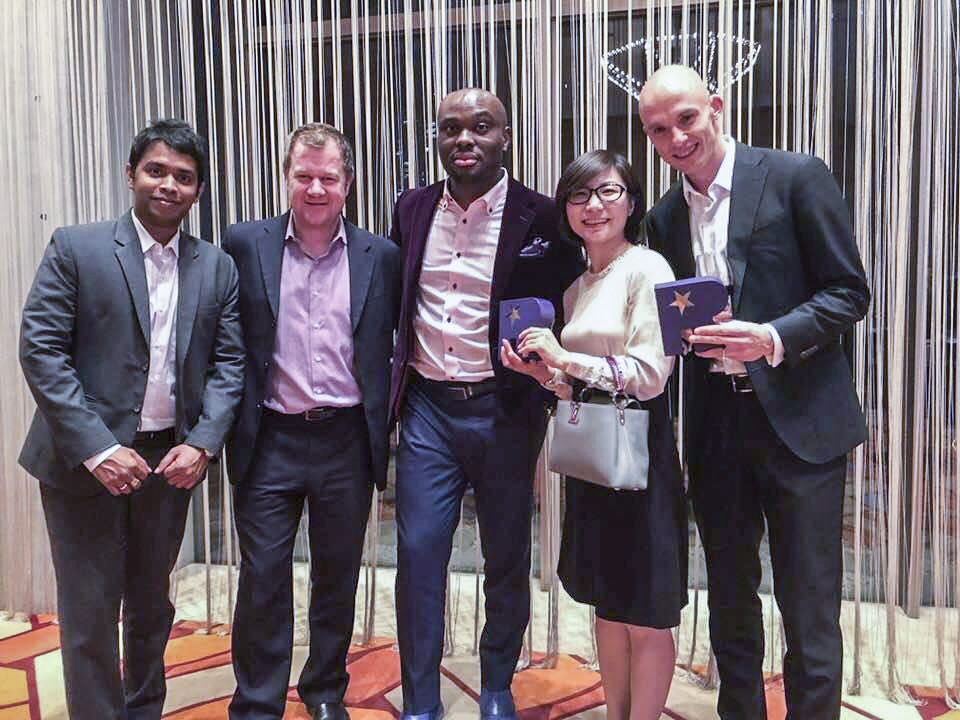 We are very proud to announce that Boyd & Moore Executive Search K.K. has received two of the prestigious Recruitment International Awards - Japan 2018. BMES has been awarded Best RPO Provider and Best Technical & Industrial Company of the Year.
By choosing BMES RPO team, the award committee acknowledged its outstanding performance in the area as well as the quality of our work. Thanks to its customizable, price competitive and ROI-driven services we have been able to secure several large contracts from both leading Japanese and global companies. In addition, its well-tuned research engine, the Boyd & Moore Intelligence Center (BMIC), delivers an outstanding direct sourcing capability that is unmatched by other RPO providers in Japan and APAC and enables BMES to provide services larger competitors cannot.
The same applies to BMES Technical & Industrial teams who have been able to demonstrate consistently that they are the search partner of choice for technology and industrial businesses in Japan and APAC by successfully closing even challenging niche assignments that its competitors fail to. By naming BMES Best Technical & Industrial Company of the Year, the award committee has recognized its continuously high level of performance that is reflected by a big volume of repeat business from the best manufacturing and most technologically advanced global companies as well as the highest number of placed Country Managers in this area than any other search firm in Japan.
The Recruitment International Award is a highly prestigious award program being contested all over the world once a year and recognizing innovation and best practices in the search and recruitment industries.
For further information, please have a look at the official award website:
https://www.recruitment-international.sg/events/the-ri-recruitment-industry-awards-japan-2018